Bulk sms Marketing Software for Mobile Messageing Advertisement
Bulk SMS Sender is a Reliable and Low Cost sms tool to send Messages to Thousands of Numbers at one click.
Best used for SMS marketing, Sending Greetings, Announce Sales Promotions, Event Reminders, Generate Leads, taking Feedback, sending Reminders and for other personnel and commercial usage.
Description

Bulk SMS Sender is a Reliable and Low Cost sms tool to send Messages to Thousands of Numbers at one click.
SmS Marketing softwae is fastest and easy to use & powerful Programe allows you to send marketing & advertising SMS.Now a days mobile has become a part of everyone's livelihood. Business Class people spend lacs of money on Banner Ads./ Newspaper Ads./ Television Ads. etc. for a single view but Mobile Messaging is the only way to reach at everybody's eyes with full view.
Unique Features and Benefits
✅ A Fast Reliable and low cost tool to send messages to thousands or million of numbers at Single click.
✅ All Pakistan Mobile Numbers Database separated by city vis and network vis.
✅ Send SMS to individuals or list of phone numbers.
Contact list and message content can be imported from database or Excel file format saved on PC.
✅ Send unique or personalized SMS Add Custom Field value to generate unique SMS for Every Contact.
✅ Support Long SMS, Flash SMS, SMS Mail Merge.
✅ SMS can be Send in different languages.
✅ Fast delivery to all networks worldwide.
✅ Compatible with USB or Bluetooth GSM technology based mobile devices.
✅ No internet connection is required to send SMS.
✅ Step by Step Complete Video Training.
✅ Lifetime License and Lifetime after Sales Support.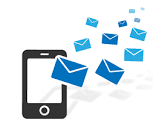 Bulk SMS
At the heart of a SMS marketing campaign is the ability to send SMS messages in bulk to your subscribers. Send to a group or groups at once!

Free Numbers update
Numbers update are absolutely free for Life. Its Mean You are the first to get new numers. We have experts data collection team. So Target new Numbers and get new Customers

Contact Management
Easily manage contacts.Import mobile phone numbers from CSV files, Text File and save time. Add their name, number, adress businessm website or any thing you want to mange.

Groups Management
You can Add, or  delete groups, Edit group details and/or members. Split large groups into smaller sub groups. also can Import a database using the import wizard.

Add your Customers Numbers
Manage and import your contacts, collect a directory of personal and professional contacts and engage your audience for sales and Build a relation with your customers.

Target The Market
Marketing is said to be the soul of any business as it is not luxury but a necessity, and we understand it totally, so we let our customers to grow their markets through SMS marketing across the country.

Very Usefull for Restaurants, Hotels, Cafes, Event Promoters, Concert Promoters, Product Promoters, Newspapers, Magazines, Fm Radio, Cable Networks, Satellite Television, Schools, Colleges, Universities, Political Parties, NGO's, Welfare Organizations , Estate Agents, Real Estate agencies.
Any company can send greetings to their clients or suppliers on various festivals or other occasions. Any updates or messages can be send to roaming employees, such as sales people or technicians on the road, of any updates or messages!